FoodHQ is an innovation hub for food technology and agricultural businesses that combines the best in science, education and business. FoodHQ asked us to create a 'future state' illustration to bring their vision to life, to help attract grants and funding.
The illustration places Food HQ at the intersection of four distinct themes, a central hub for these diverse activities.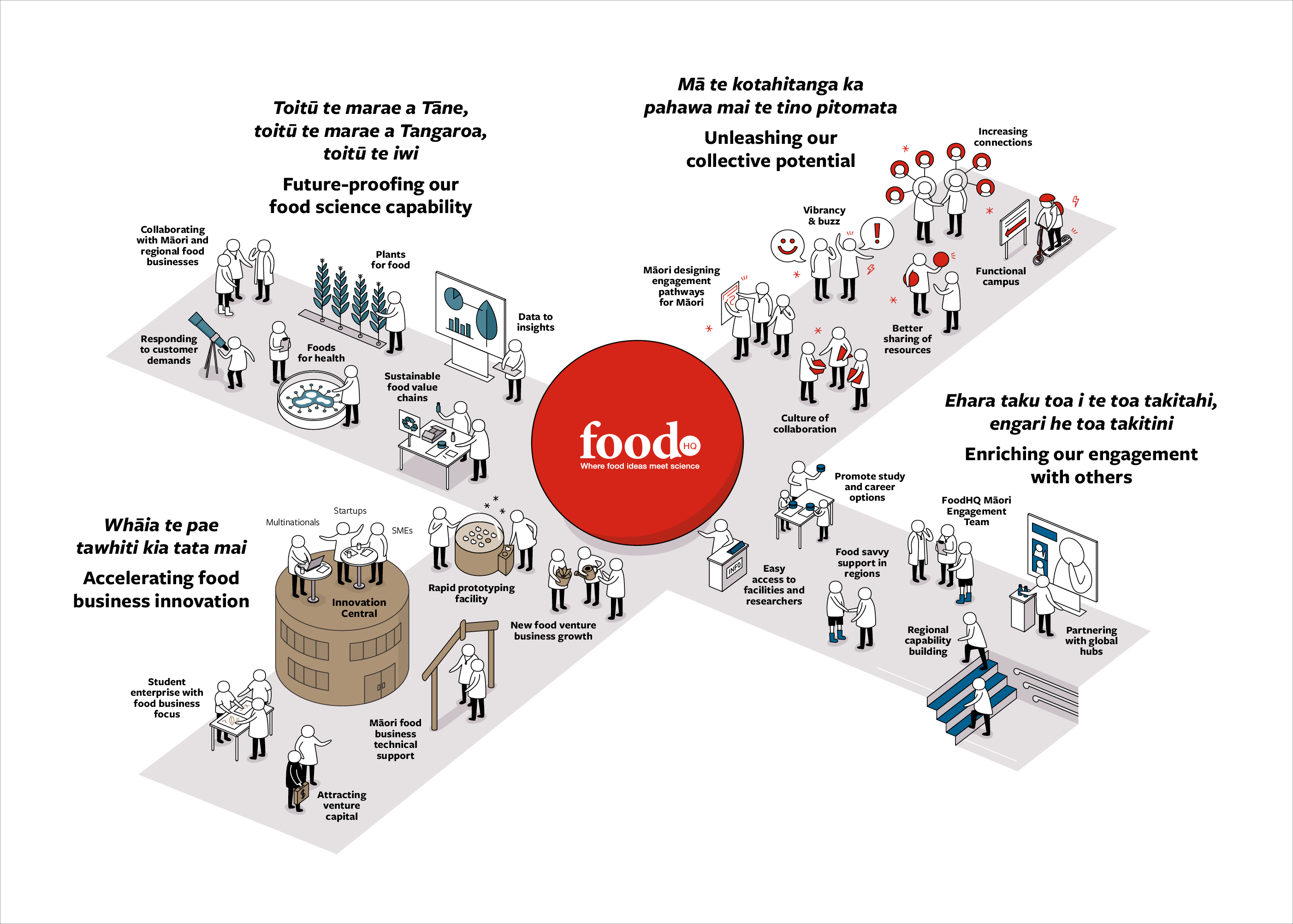 We began by working through sketches and developing each component, finding the best way to express each activity, before working up the final illustration. The characters are a step up from stick figures – non-specific yet full of movement and personality. We created a world for them using the FoodHQ brand colour palette, implementing it to help differentiate the varied roles within this collective of NZ companies, research and educational institutions that FoodHQ supports.
Here's a time-lapse video showing the refinements and iterations we made to get to the final illustration: