Budget Direct, Australia, asked us to design a Product Disclosure Statement that makes it easy for people to understand their insurance cover and how they can make a claim.
We redesigned the text-heavy insurance policy document to a functional, easy to understand guide.
We worked closely with Write to ensure the document achieved the WriteMark Plain Language Standard.
Icons provide the reader with visual cues so that the content is easy to access and navigate.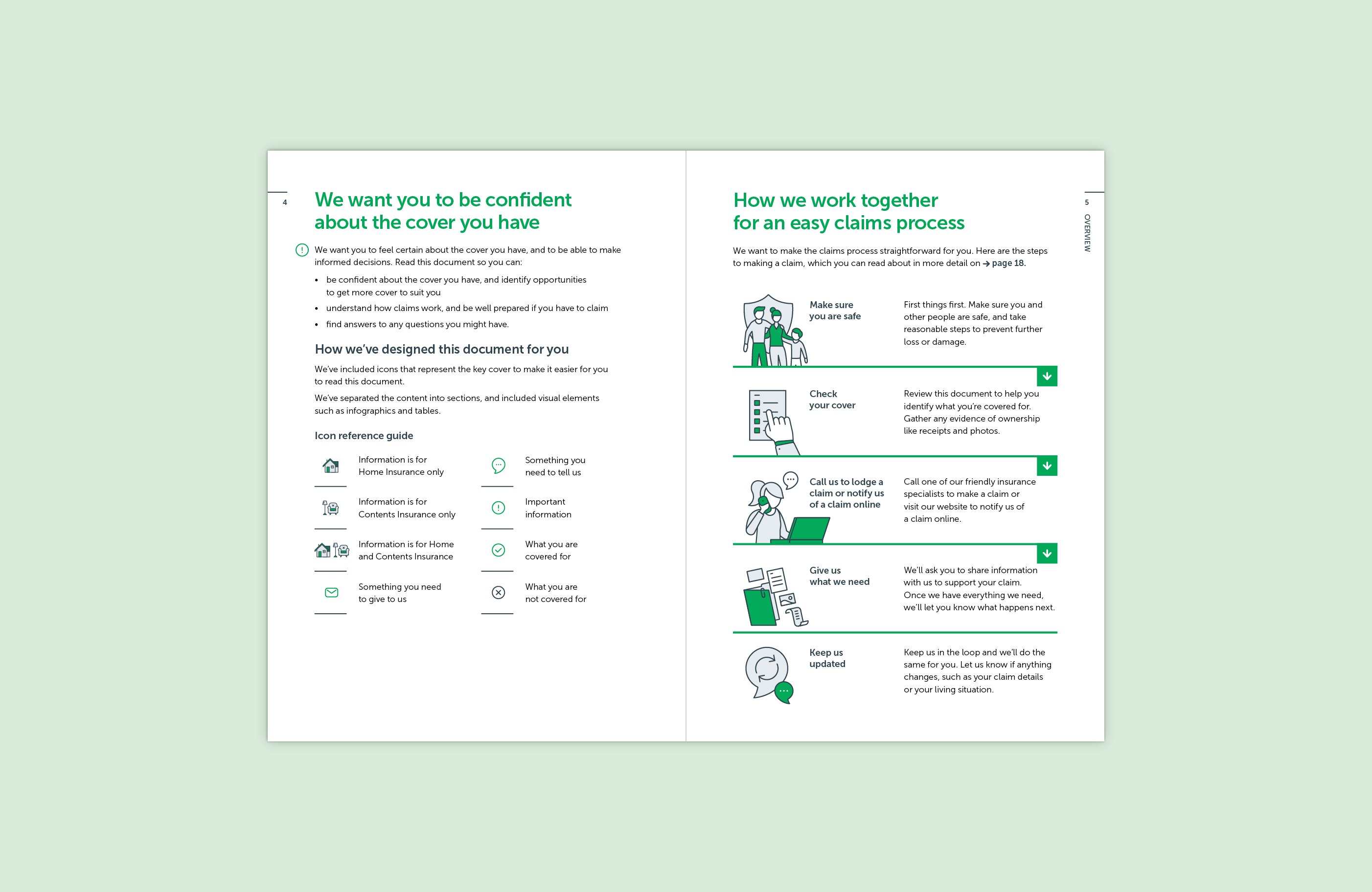 Infographics help explain important information and complex processes so that these are clear and simple to understand.





The document is now a helpful disclosure statement that Budget Direct staff can use to explain the policy features to new customers, and also provide existing customers with a better customer experience by making the policy and claims process easy to understand. It also won the 2020 Canstar 'Outstanding Value – Home & Contents Insurance' award.
View the full policy document on the Budget Direct website.
Feedback from Budget Direct:
'Feedback from staff is very good, they love it.'