Infographics explain complex processes enabling customers to easily understand what they are covered for and how to make a claim.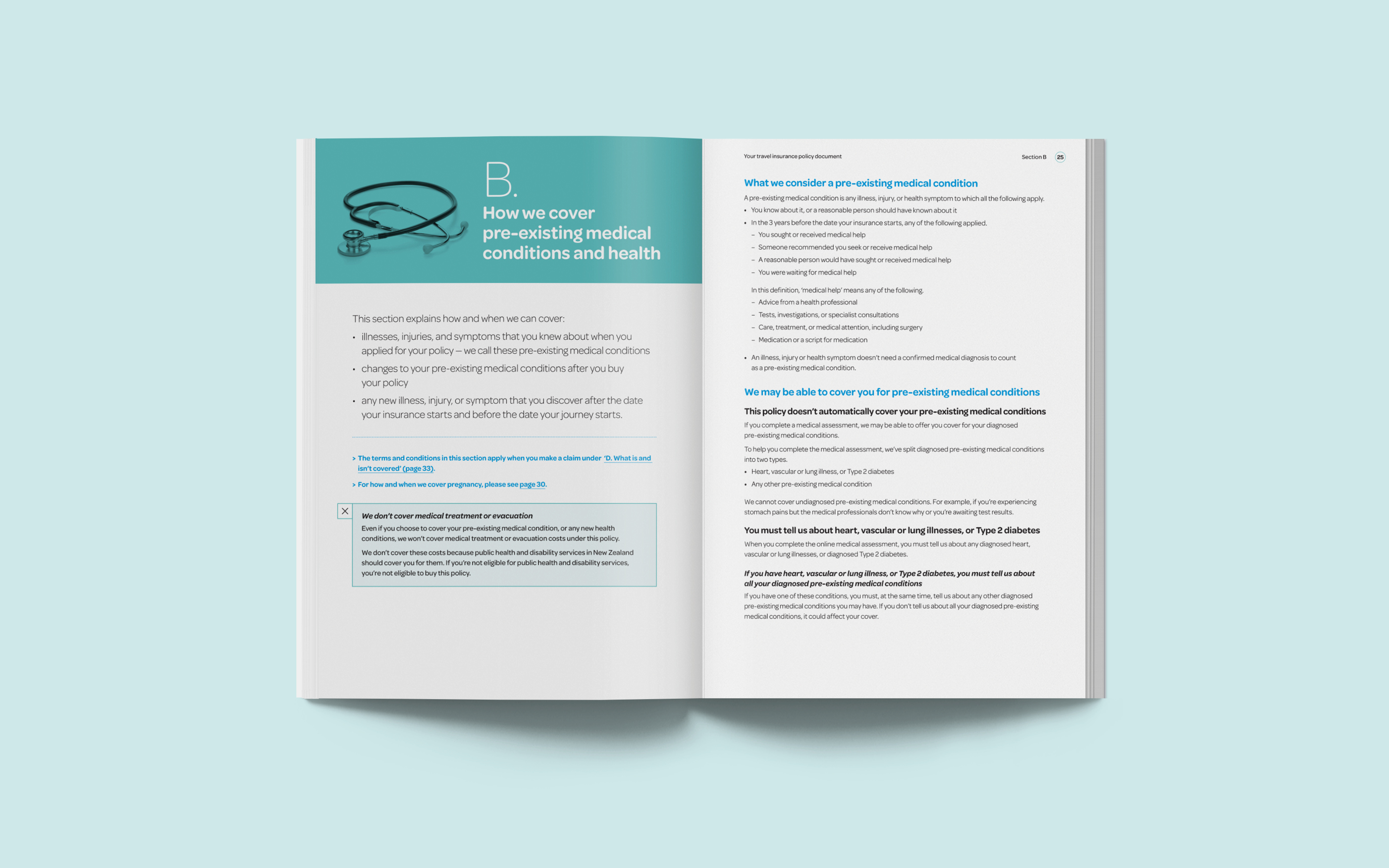 Both documents achieve the WriteMark. This is awarded after being checked against rigorous criteria, and means the policies are focused on the needs of the intended audience, are easy to read, understand, and act on.
Achieving this standard communicates SCTI's commitment to understanding their customers' needs and ensures their customers get the best experience when selecting them as a travel insurance provider.


The fresh policy designs take the stress out of travel planning, removes any guess work, and gives customers peace of mind before they head out on their adventures.
Southern Cross Travel Insurance feedback:
'We've had the pleasure of working with the Gusto team on two projects. Each time, the team has been a dream to work with, offering regular communication and meticulous attention to detail. They're also incredibly responsive and the quality of work is just superb. We look forward to working with them again very soon on future projects.'